R&D Department
R&D department has unique technology and holds the spirit of innovation, fast-pace and makes effort to meet clients' requirements.
We deal every case with attentive attitudefor more than 10 years, so that our equipment are getting better and more stable from day-to-day. And we are heading to develop more of the full automatic production line equipment as to satisfy the client demands.
Production Line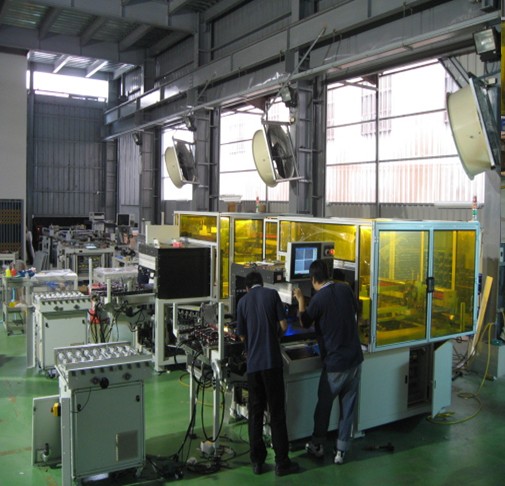 The procedure of assembly and installation has a high standard and assembling engineers have gone through professional training so that we can ensure the best quality and precision of ourscreen printers.
Finale Print Test
The important parts of screen printer and the final product need to pass the serious inspection that can reach the same and good quality.
Conference Room
Always kept it tidy and comfortable for all the visitors.